Industry Figure | Berkeley | Back to Amateur Radio
---
Yaesu FT-90R
VHF/UHF Dual Band FM Transceiver

Yaesu's mechanical and metallurgical engineers have achieved a technological breakthrough in the development of the FT-90R, providing 50 Watts of 144 MHz power output (430 MHz: 35W) from a package measuring just 3.9" x 1.2" x 5.4" (100mm x 30mm x 130mm), and weighing just 1.42lb. (644g). The FT-90R's diecast aluminum chassis doubles as the heat sink for the M67781L (144 MHz) and M57788MR (430 MHz) power modules, with a microprocessor-controlled cooling fan providing extra ventilation when needed. The result is a high power dual-band transceiver with high reliability...that you can fit into your coat pocket!
HIGH-PERFORMANCE RECEIVER
Sporting wide dynamic range for today's crowded bands, the receiver front end utilizes a GaAs MES FET device (SGM-2016) for excellent sensitivity, allowing you greater simplex range and access to distant repeaters.

USER-PROGRAMMABLE FUNCTION KEYS
Now you can configure your radio's control keys for the way you want them to operate! Using the FT-90R's Menu system, the functions assigned to the front panel's [‹] and [›] keys, as well as the microphone's [P1], [P2] and [ACC] keys, can be customized by the user for a number of operating tasks, such as TX Power, Repeater Shift, CTCSS / DCS Tones, Priority Channel monitoring, VFO / Memory selection, and (European) 1750-Hz Tone Calling.
HIGH-CAPACITY MEMORY SYSTEM
The FT-90R Memory system includes 180 "Regular" memories, plus two pairs of "Band Limit" memories, and a one-touch Home channel on each band, for a total of 186 memories. The memory channels store frequency, repeater shift, power level, CTCSS / DCS Tone information, and an Alpha / Numeric label with as many as 7 characters - including both upper and lower case characters! You can even store the Packet baud rate, if operating on a data channel.

ULTRA-COMPACT REMOTE-HEAD CAPABILITY
Using the optional YSK-90 Separation Kit, you can mount the FT-90R's front panel on the vehicle's dash board, then stow the radio's body in a convenient place, Measuring just 100 x 30 x 20 mm (3.9" x 1.2" x 0.8"), and weighing 70g (less than 2 1/2 oz.), the FT-90R's front panel can be mounted just about anywhere!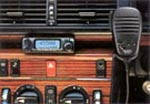 VERSATILE SCANNING SYSTEM FOR TODAY'S ACTIVE DUAL-BAND OPERATOR!
• VFO Scan: Scan the entire band, stopping on busy channels.
• Memory Scan: Scan the memory channels, with the option to "skip" constantly-active channels like weather beacons, etc.
• Programmable Memory Scan: Scan (or tune manually) within band limits established by two different pairs of special memories. For example, this allows you to scan just the FM portion of each band, avoiding encroachment on SSB/CW sub-bands.
• Priority Channel Watch: Periodically check Channel 001 activity while on a different memory channel (or the VFO).
• Smart Search™: When visiting a city for the first time, Smart Search™ will sweep the band, automatically loading busy channels into a special 50-channel memory bank.
DIRECT KEYPAD FREQUENCY ENTRY
When using the MH-36A6J DTMF Microphone (supplied in the U.S. version), you may enter VFO frequencies directly from the microphone's keypad. You can also key in memory channel numbers for instant recall! On transmit, the MH-36A6J serves as a DTMF encoding keypad, and the FT-90R also provides an 8-channel 16-digit DTMF Autodialer!

BATTERY VOLTAGE METER
When the FT-90R is first switched on, the display momentarily will show you the DC supply voltage. During operation, you can check the DC input voltage at any time by pressing the "DISP" key on the front panel.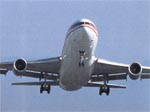 EXTENDED RECEIVE COVERAGE WITH AM DETECTOR
Besides full coverage of the 2-meter and 70-cm Amateur bands, the FT-90R's receiver provides extended coverage of 100-230 MHz, 300-530 MHz, and 810-999.975 MHz (Cellular Blocked). And the built-in AM detector allows monitoring of aircraft communications while tuning the aeronautical bands!
BUILT-IN CTCSS AND DCS ENCODER/DECODERS
For repeater access, quiet monitoring of busy channels or selective calling, the FT-90R includes both CTCSS and DCS (Digital Code Squelch) Encoder and Decoder circuits. The Encoder/ Decoder status and Tone Frequency or Code Number may be stored in memory. For European repeaters requiring a 1750-Hz calling tone, this may be activated from one of the Programmable keys.
AUTO-RANGE TRANSPONDER SYSTEM (ARTS™)
The ARTS™ feature provides an audible confirmation of "in-range" or "out-of-range" status with other ARTS™-equipped stations. For Search-And-Rescue operations, ARTS™ will send out a periodic transponder signal (including DCS code) to a field hand-held unit, and if the other station moves out of simplex communication range, you can use the FT-90R's higher power to advise the other station to move to a better location. ARTS™ will also send a CW identification of your callsign, if desired.
RF SQUELCH MUTING SYSTEM
The FT-90R Menu system allows you to set the Squelch (receiver muting) system to open at a user-defined signal level (S-3, S-5, or Full Scale), helping to keep your receiver quiet when you're working strong, local stations.
AUTOMATIC POWER-OFF (APO) BATTERY SAVER
To prevent depletion of your vehicle's battery if you forget to turn off the radio, the FT-90R includes an Automatic Power-Off (APO) feature, which will automatically turn the radio off after an operator defined period of 1 ~ 12 hours.
TIME-OUT TIMER (TOT)
The Time-Out timer prevents an accidental "stuck microphone" condition from causing interference to other users. If the transmitter is keyed beyond the TOT cutoff time, the transmitter will be disengaged automatically. The TOT feature's cutoff interval is adjustable, in one-minute increments, up to a maximum of one hour.
AND SO MUCH MORE...
• Designed for 1200 and 9600 bps Packet • Selectable VFO steps : 5/10/12.5/15/20/25/50 kHz • Automatic Repeater Shift (ARS) • Menu adjustment of display brightness and contrast • PTT Lock and Key/Button Lock feature options • DCS Code # Search • Key Beep On/Off selection • Memory Cloning to other FT-90R transceivers • ADMS-2E computer programming capability.
CONTROLS AND SWITCHES

Specifications
General
Frequency Ranges: RX:
100-230 MHz, 300-530 MHz, 810-999.975 MHz
(Cellular Blocked)
TX:
144-148 MHz (2M)
430-450 MHz (70CM)
Channel Steps:
5/10/12.5/15/20/25/50 kHz
Emission Type:
F3, F2, F1
Antenna Impedance:
50 Ohm, Unbalanced (Antenna Duplexer built-in)
Frequency Stability:
±5 ppm (-5°C to +60°C)
Operating temp range:
-20°C to +60°C
Supply Voltage:
DC 13.8V ±15%, Negative Ground
Current Consumption:
300mA (Receive, Squelched)
9.5A (TX, 144 MHz)
8.5A (TX, 430 MHz)
Case Size:
3.9"(W) x 1.2" (H)x 5.4"(D), 100 x 30 x 138 mm (w/o knobs)
Weight:
1.42 lb. (644g)
Transmitter
RF Power Output:
50/20/10/5 W (144 MHz)
35/20/10/5 W (430 MHz)
Modulation Type:
Variable Reactance
Maximum Deviation:
±5 kHz
Spurious Emissions:
At least 50 dB below fundamental
Microphone Impedance:
2 K Ohm
Receiver
Circuit Type:
Double-Conversion Superheterodyne
Intermediate Frequencies:
40.05 MHz and 455 kHz
Sensitivity:
0.16uV @ 12 dB SINAD
Selectivity:
12 kHz/24 kHz (-6 dB/-60 dB)
AF Output:
2 W @ 8 Ohm for 10% THD
AF Output Impedance:
4 - 16 Ohm
Specifications are subject to change without notice, and are guaranteed within amateur bands only.
Frequency ranges and repeater shift vary according to transceiver version; check with your dealer.
© 2002 Yaesu USA
---